How to Enter the Honda Civic Radio Code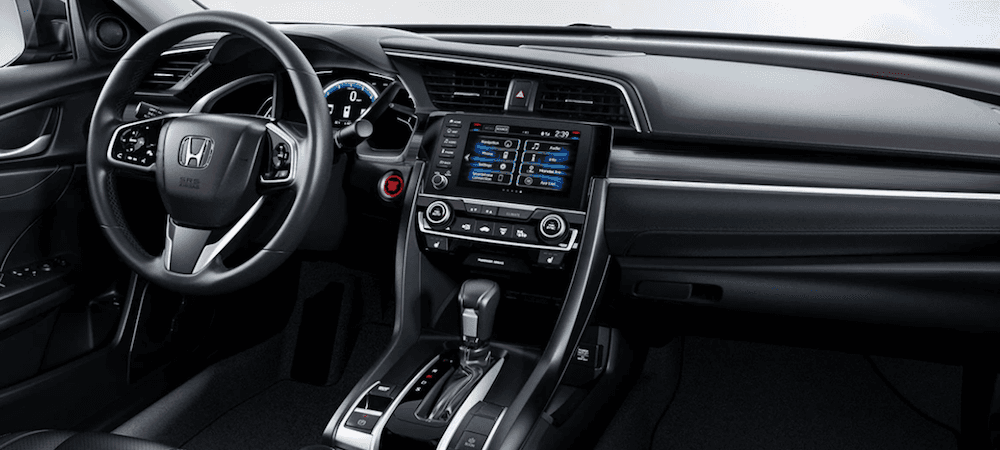 ---
Are you trying to figure out why you've been locked out of your Honda Civic radio functions? This commonly occurs whenever you've had to disconnect or jump-start your battery. More often than not, all you have to do is press and hold the radio power button for a few seconds to regain access to the radio. If this doesn't work, you'll need to find and enter the radio code, which is quite simple. Find out how to enter the Honda Civic radio code in this guide from Weir Canyon Honda.
Finding Your Honda Civic Radio Code
If you are unable to access your Honda Civic radio functions, here are three ways to find the code you need:
You should find a sticker with the radio serial number and code inside your glovebox. If you don't see it there, check your owner's manual.
You can also find the radio code online at the Honda OEM site. To get the specific code for your Honda Civic you'll need to enter your zip code, phone number, email address, VIN number, and radio serial number.
If you need help getting your code, you can schedule an appointment at the Weir Canyon Honda Service Center near Irvine. Our certified technicians will be happy to recover the code for you.
How to Enter Your Honda Civic Radio Code
Once you've got your Honda Civic radio code, restoring the radio functions is simple. Just enter the code by using the radio preset buttons on your Civic. For example, if your Honda Civic radio code is "33771," just press "3" twice, "7" twice, and "1" once. This unlocks the system and restores access to all of your Honda Civic radio functions.
Get Professional Auto Care at Weir Canyon Honda
The compact Honda Civic is loaded with convenient features to keep you comfortable and entertained on Yorba Linda roads. Here at Weir Canyon Honda, we want to make sure that you can take advantage of all of these features while enjoying a safe ride. The skilled professionals in our Service Center are here to provide solutions to all of your Honda Civic maintenance and repair needs. Whether you need help resetting your Honda Civic oil life, want to learn how to jump start a car, or how to use the HondaLink app, we're ready to provide the advice and assistance you require. Make sure to check out our current service specials and coupons to save the next time your Honda is due for an oil change, brake service, or tire rotation. Have questions? Feel free to contact our Service Center online or give us a call at 714-777-4100.
More From Weir Canyon Honda
The latest edition of the ever-popular Honda HR-V is now available at Weir Canyon Honda in Anaheim. The 2023 Honda HR-V redesign offers a sportier profile, a more responsive powertrain, an updated interior, and a wide array of smart tech features that will enhance any drive in and around Irvine. Learn more about what's new for…

The 2023 Honda Odyssey is a well-equipped and fun-to-drive family minivan that can deliver powerful and efficient performance on Irvine-area roads and beyond. How many miles per gallon does the 2023 Honda Odyssey get? The 2023 Honda Odyssey gas mileage is an EPA-estimated 19 mpg city and 28 mpg highway*. That's pretty impressive given that…

The 2022 Honda Pilot interior seating capacity, dimensions, and features make this midsize SUV an ideal choice for Irvine-area families. Whether you are running errands in and around Yorba Linda or heading out on an extended road trip, the 3-row Pilot will keep everyone comfortable, and its wide array of high-tech features will ensure that you…