How To Clean Car Floor Mats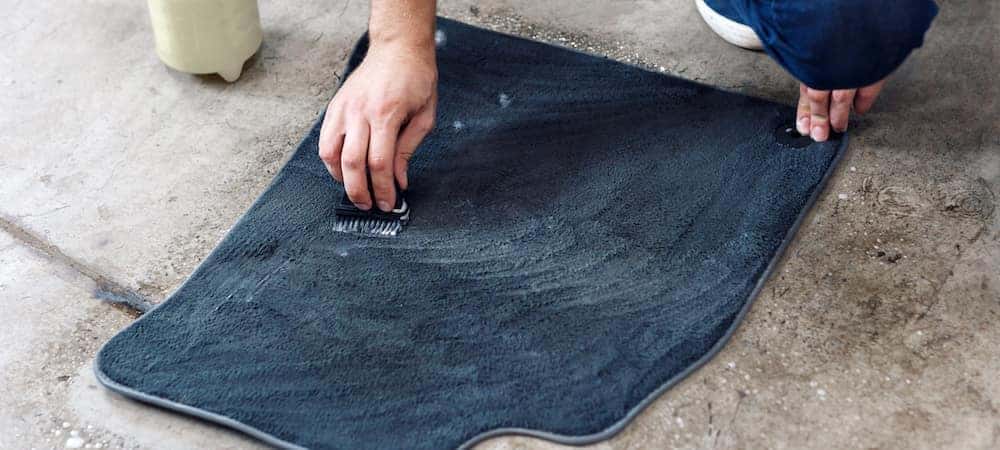 ---
The car floor mats in your Honda protect your car, truck, or SUV from dirt, mud, and spills on a daily basis. Needless to say, they take a lot of punishment, and it's important to give them a thorough cleaning from time to time to ensure that they provide optimum protection for the interior of your vehicle. Learn how to clean your car floor mats the right way in this guide from Weir Canyon Honda in Anaheim.
Gather Your Supplies
The first thing you need to do is to make sure you have all of the supplies and products you need to get the job done.
Rubber Floor Mats: Vacuum, rubber floor mat cleanser, stiff bristle brush, hose or bucket of water, microfiber towel
Carpet Floor Mats: Vacuum, carpet floor mat cleaner, brush, hose or bucket of water, wet vac if available
You will find rubber and carpet floor mat cleaner at most Irvine-area hardware or auto parts stores. You can also pick up the right cleaning product for your Honda at the Parts Center at Weir Canyon Honda.
How to Clean Rubber Floor Mats
Remove the rubber floor mats from your vehicle to avoid water damage to your vehicle's interior.
Shake out the mats.
Rinse the mats with clean water.
Apply a cleanser designed for rubber mats, and gently scrub with a stiff bristle brush to remove additional grime and debris.
Rinse the mats clean.
Hang them up to dry or use a microfiber towel. Make sure mats are completely dry before returning them to your vehicle.
How to Clean Carpet Floor Mats
Remove the floor mats from your vehicle.
Vacuum them to remove to remove dirt.
Shake and whack the floor mats against a hard surface to rid them of dust and smaller dirt particles.
Apply a cleaner designed for carpet floor mats. Make sure to follow the application directions on your particular cleaner, as they can vary.
Scrub the mats to remove stains and ground-in debris.
Rinse thoroughly.
If you have a wet vac, it's helpful to vacuum the floor mats again. This will remove any additional dirt, as well as help cut down the drying time.
Hang the mats to dry. Make sure they are completely dry before placing them back in your vehicle.
Get Auto Care Tips from Weir Canyon Honda
Whether it's explaining how to clean car floor mats, comparing the pros and cons of hand wash car wash vs. hands-free car wash, or demonstrating how to check tire tread depth, the service team at Weir Canyon Honda is here to help. Our certified technicians have the skill and expertise to handle all of your auto maintenance and repair needs, and our service specials make it affordable for Tustin-area drivers to keep up to date on all of their Honda maintenance needs. If you have any questions or would like more information, please contact our Service Center.
More from Weir Canyon Honda
Are you looking for a compact sedan that delivers sporty performance while helping you get the most out of every gallon of gas? You'll want to take a look at the new Honda Civic for sale at Weir Canyon Honda. Is the 2023 Honda Civic fuel-efficient? The 2023 Honda Civic mpg ratings for the mid-range Civic…

The powerful 2023 Honda Civic Si engine is geared for dynamic performance and its quick acceleration and impressive horsepower are sure to invigorate your Irvine driving experience. Offering a winning blend of power and control, the Civic Si is a more sporty version of the standard Civic sedan and has great appeal to a…

The first-ever all-electric Honda SUV, the 2024 Honda Prologue EV, is currently being designed and built in conjunction with GM. While little is known about it at this point, what Honda has teased so far is exciting to say the least. Irvine drivers wanting a Honda EV SUV can look forward to a fresh…