What's the Warranty on a Honda Battery?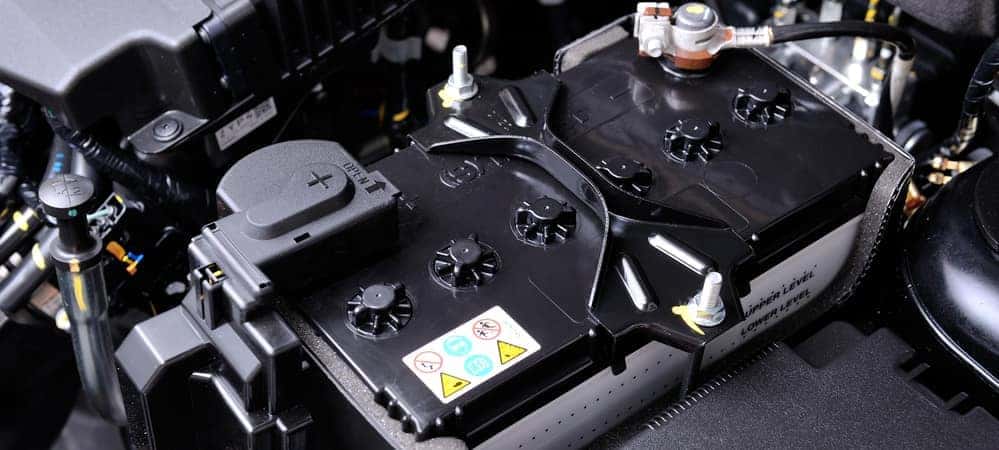 When buying a new Honda in Anaheim, you'll get exceptional warranties to help protect your investment for years to come. The original battery on your Honda will be covered under the New Vehicle Limited Warranty, which is valid for 3 years or 36,000 miles. If you buy a replacement battery directly from Honda, you'll receive a Honda battery warranty for 100 months, or about 8 years.
When does a car battery need to be replaced?
The average car battery lasts anywhere from 2 to 5 years, but there are many factors that can affect its longevity. Driving patterns, extreme weather conditions in Tustin, and regular use will impact your battery's performance. Batteries lose their ability to hold a charge over time, and when a vehicle is left parked for extended periods, it can greatly deteriorate the battery's ability to start. If you find that you have to jump start your car battery, it could be a sign that it's time for a replacement.
How can I extend my battery life?
There are many ways to help get the most use out of your car battery. Like any other major vehicle component, conscious care will extend its lifetime and help you keep traveling through Riverside without worry. Some easy ways to make your car battery last longer include:
Turning off lights at the end of your drive: Leaving headlights or cabin lights on after exiting your vehicle is a major drain to your battery, especially since no one is actually using them. This also includes avoiding use of electronics while you're idle, as that makes the battery work harder.
Avoiding short rides: When you make a quick trip, your car battery doesn't have much time to fully charge. Especially sudden temperature spikes in Mission Viejo, this can put extra strain on the battery.
Performing regular maintenance: Sticking to your service schedule as a whole will help protect your battery, as technicians will check its performance and ensure it's securely fastened.
Take Care of Your Battery with Weir Canyon Honda
Get the most out of your Honda battery warranty when you work with the service team at Weir Canyon Honda! We make it easy and affordable to keep your Honda running strong, thanks to certified technicians and rotating service and parts specials. Keep up with your Honda vehicle's maintenance schedule with this handy guide. If you're need of service for a specific model, such as the Honda Accord, our technicians can even help you find your specific radio code or any other service needed.  From the convenience of your cellphone or personal computer, you can order a Honda battery or schedule service for battery replacement in Anaheim. Questions? Simply contact us today.
---
More From Weir Canyon Honda
September is Childhood Cancer Awareness Month. The team at Weir Canyon Honda and other Wilson Automotive Dealerships are working hard to help raise funds for the McKenna Claire Foundation for Pediatric Brain Cancer. Created to honor Huntington Beach 7-year old McKenna Wetzel after she succumbed to a rare, inoperable brain stem tumor, the McKenna Claire Foundation for…

Eager to find out what the redesigned 2022 Honda Civic Hatchback will have to offer? Along with its refreshed exterior styling, new tailgate, and convenient tech features, this sporty hatch will deliver SUV-like versatility in a compact package. Learn more about the Honda Civic Hatchback configurations and features, then be among the first to get…

The 2021 Honda Accord is offered in five distinct configurations, each with its own set of amenities and features designed to enhance your Irvine-area driving experience. Explore the available 2021 Honda Accord trim levels in this guide from Weir Canyon Honda to see which model is the right choice for you, then stop by our dealership…
---
Honda Parts Specials in Anaheim, CA
We will MATCH or BEAT competitor tire price!
Weir Canyon Honda
8323 E La Palma Ave, Anaheim, CA
Service: (714) 584-3452
Tire Special
Expires:
We will MATCH or BEAT competitor tire price!
Weir Canyon Honda
8323 E La Palma Ave, Anaheim, CA
Service: (714) 584-3452
Accessories Sale
Expires:
Call dealer for details.
Windshield Wiper Inserts
$16 per set new factory wiper inserts
Valid on parts only. Installation may be additional. Tax not included. Exclusions may apply. Some models are additional. May not be used in conjuction with any other specials or discounts. No cash value. May not be used on previos chargers. Valid only at Weir Canyon Honda
Weir Canyon Honda
8323 E La Palma Ave, Anaheim, CA
Service: (714) 584-3452
Windshield Wiper Inserts
$16 per set new factory wiper inserts
Expires:
Valid on parts only. Installation may be additional. Tax not included. Exclusions may apply. Some models are additional. May not be used in conjuction with any other specials or discounts. No cash value. May not be used on previos chargers. Valid only at Weir Canyon Honda