The 2019 Honda Fit Brings More Fun to Showrooms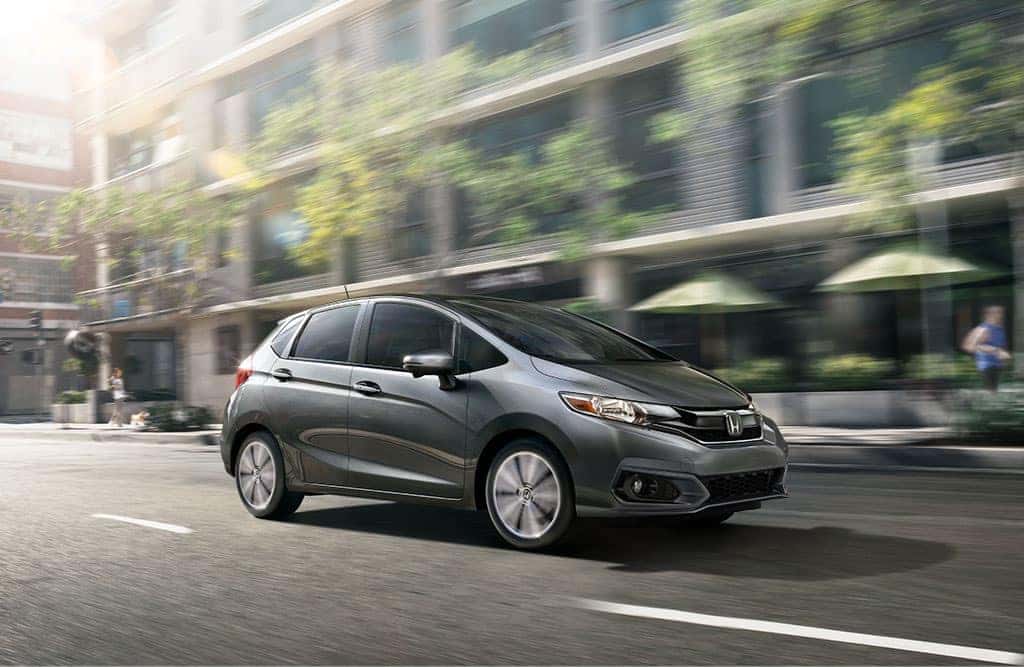 The 2019 Honda Fit is known for its fun-to-drive appeal, premium features and exceptional hauling capacity. Now it's available in the new Honda inventory for you to check out for yourself. This addition to the 2019 Honda lineup is stylish, versatile and fun.
2019 Honda Fit
The newest Honda Fit hit dealerships at the end of April. With its new arrival, it boasts of premium features, city-friendly size and extreme versatility. The Fit features a 1.5-liter direct-injected 4-cylinder i-VTEC™ engine that produces 130 horsepower. [1]
You can also get the Fit with Honda Sensing®. There aren't many budget-friendly vehicles that offer this type of comprehensive driver-assistive and safety technologies. In fact, with the Honda Sensing®, you also get the auto high-beams added automatically.
There are several Fit styles to choose from in this year's lineup. The Fit LX is your most affordable option, but still well-equipped. If you like a more aggressive style, you'll fall in love with the Fit Sport. This year, the Fit EX was upgraded while the Fit EX-L comes leather-lined. [1]
Standard features are available on all models and include LED taillights, liftgate spoiler, multi-function center console, auto on-off headlights plus Bluetooth®. There are even eight exterior color options for you to choose from allowing you to customize your look. Finally, the Fit boasts of 52.7 cubic-feet worth of storage space when you fold down the rear seats.
Time to Get Yours
Since the 2019 Honda Fit was just released, you can be one of the first to get yours. If you want to find the most extensive Honda inventory in Orange County, just visit us at Weir Canyon Honda. We offer numerous Honda cars for sale in Southern California; we stay up-to-date on the latest Honda releases; and we are ready to help you find your dream vehicle. Head over today and allow our skilled, friendly staff find the car you want. We look forward to seeing you soon.
[1] Honda News, 2018
The post The 2019 Honda Fit Brings More Fun to Showrooms appeared first on Weir Canyon Honda Blog.