Are You Ready for the 2019 Honda Insight Hybrid?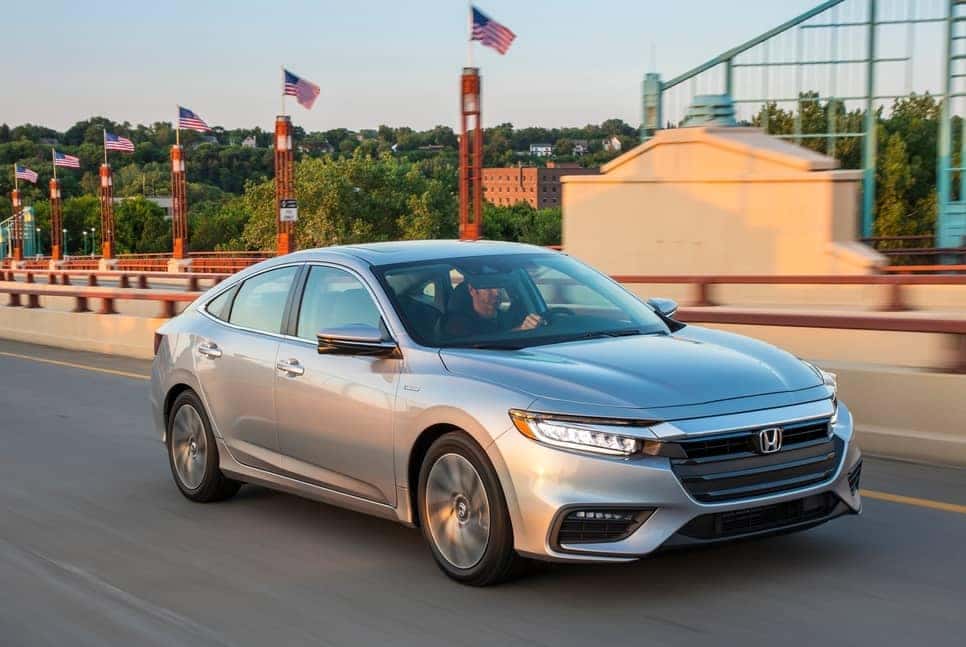 For those of you who have been waiting we have some great news, the 2019 Honda Insight Hybrid now in stock at your local Honda dealer, Weir Canyon Honda! The 2019 Honda Insight Hybrid offers drivers a superior driving experience in a sharply styled car that is tech-savvy. Come in and see our 2019 Honda Insight Hybrid inventory for yourself! [1]
Take a look under the hood
Every car enthusiast wants to know what comes under the hood of the newest vehicle to hit the market even if they aren't going to be buying it. The 2019 Honda Insight Hybrid was designed to beat out all other hybrid competition, so you won't be disappointed. Under the hood you will find a third-generation two-motor hybrid drive train with a 1.5-liter DOHC i-VTEC® Atkinson-cycle inline-four engine. This engine provides 151 horsepower and 197 lb.-ft. of torque with the quickest acceleration of any hybrid on the market. The two-motor design allows the Insight to operate without a conventional automatic transmission. [1]
Drive options of the Honda Insight Hybrid
As a hybrid, the drivetrain on the 2019 Honda Insight Hybrid uses power from the gasoline engine, as well as the electric motors to shift through three drive operations. In EV Drive mode, the vehicle is fully powered by its electric drive motor pulling power from the battery. Hybrid Drive mode uses the gasoline engine to drive the generator motor to provide electrical power to the drive motor. The third and final mode is the Engine Drive mode and it is only used in certain circumstances as it connects the gasoline powered engine directly to the drive wheels to control the car.
Are you ready to test drive the new 2019 Honda Insight Hybrid? Come in and see us at Weir Canyon Honda where we have one of the best selections of the 2019 Honda Insight Hybrid in Southern California. We also love staying up-to-date on the latest additions to the Honda lineup; that's why you can rely on us for news about the Insight – or even the Honda Passport. Contact us today to schedule a test drive.
[1] Honda News, June 2018
The post Are You Ready for the 2019 Honda Insight Hybrid? appeared first on Weir Canyon Honda Blog.